After last night's insane Batman vs Superman: Dawn of Justice trailer was released, I kinda had to wonder if DC might be making the wise move with their whole grimdark thing.
I mean.
You showed me Wonder Woman and my face basically did this:

Then, later on in the evening's festivities came a sweet little clip which the screengrab is from. David Ayer, writer director of Suicide Squad said, fuck it, here it is. Unlike it's DCU counterpart, this one, which gives you the first look at Harley, Quinn, Kitana, Boomerang, Slipknot and of course The Joker, doesn't have a full HD approved trailer so basically, this grainy cell phone footage is all we've got for now. So far DC is two for two with their offerings while Marvel and quietly unveiled the incredibly appropriate NSFW Deadpool trailer (which was also leaked) ultimately making Saturday night in San Diego the best night of the convention. Friday, the House That Owns Your Childhood essentially threw down the gauntlet with a star studded Star Wars behind the scenes featurette promising there is more to explore in the galaxy far far away.
But Circus, aren't you here to talk about how DC shouldn't get cocky with their new trailers?
Well yeah I am.
With these two trailers, DC like Batman in his Iron Suit is preparing for war and based on the fan response, it seems to be working. So far, the DC camp has taken a very smacktalk stance in the battle for your wallet and dominance in the cinematic world.
CEO Kevin Tsujihara has said, "The worlds of DC are very different. They're steeped in realism, and they're a little bit edgier than Marvel's movies," and Warner Bros. President Greg Silverman offered his take on DC (vs Marvel): "The filmmakers who are tackling these properties are making great movies about superheroes; they aren't making superhero movies. And when you are trying to make a good movie, you tackle interesting philosophies and character development." But, just in case we haven't gotten the very serious message, Ben has his own take on the differences between the two film universes:

"It is more mythic, it is more grand in that way, and it is a little more realistic. Just by their nature, these films can't be as funny or as quick or as glib as Marvel movies."
Sure, Ben and Greg we want to have a deep psychological thriller about how being a hero has taken a toll on the mind body and spirit of a character grounded in the reality of the time with just a hint of the mystical but you'd just shit all over that too.
While it's WAY too early to say that DC wins 2016, it's also too soon to say that they're finally understanding how to wrangle in their various properties under one single banner in the way Marvel has. They have actively stated, during the casting process for Justice League, that their CW/TV properties (Arrow, The Flash, soon to be released Legends of Tomorrow and The Atom) won't ever appear in their DC cinematic universe. So. You're saying for the past four years I've been looking at Steven Amell but I won't ACTUALLY get to see him in the context of being a member of JLA because you've got someone else who'll be taking the role? Same with Grant Gustin's Barry Allen being subbed out for Ezra Miller's Wally West? Okay so you just made me rot my brain with mellowdrama, GLIB FUNNY MELLOWDRAMA to then make me look at a whole new cast of characters who are essentially more expensive versions of the people whom you've grown a fanbase with.
vs
What DC is doing is splintering their own universe, ruining the cohesive bonds between their own properties just to make them all work in one world on the big screen.
So basically just like Convergence.
Imagine that you're still learning about these comic characters, getting immersed in their worlds and diving into their years of history being retold on tv. You have embraced these TV actors and their stories as your new visual canon truth, dedicated fanfiction and Tumblr gifs to these people and then you're told that world is a lie.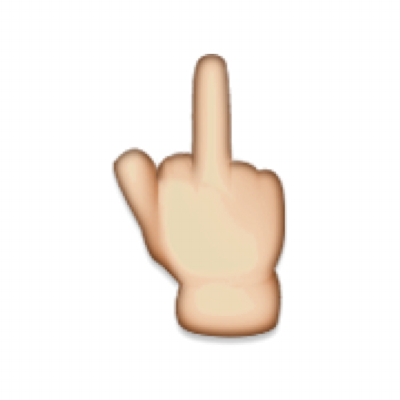 DC can't get cocky or arrogant about any of their films because they continue to commit the same sin as their comic books; they accept one canon one truth only reject it in favor of the one that sounds more plausable. They want to continue to be the Anti-Marvel with grounded realism and real world consequences, frequently relying on comments like the ones quoted earlier for their basis in their logic. It's worth pointing out that the events in the first The Avengers movie and Captain America: The Winter Soldier all had consequences that impacted both their MCU and blossoming TV titles in Agents of S.H.E.I.L.D and in Netflix' series Daredevil without needing to be glib about the entire thing. DC while throwing their shade should be checking the playbook and developing their properties in a far more skilled manner.
That's not to say that Marvel's current success was straight out of the box; the company had suffered many a film fumble. Two Hulk movies within years of one another, the wildly varied Blade trilogy, Daredevil (thanks again Ben) the two vastly different Punisher films (fan favorite Thomas Jane vs the very gruff and more Frank Castle-esque Ray Stevenson). Their licensing agreements left them without the X-Men, Spider-Man and The Fantastic Four as they worked towards becoming a film studio; some of these 'rebooted' movies would be launched from Marvel Studios and slowly they began laying the groundwork for the multi-tier Marvel MCU phases we've seen. The blockbuster purchase of the company by Disney, didn't hurt either. All of the mis-steps, retooling, ret-conning and ultimately accepting of their fates allowed for Marvel to take truly unique risks in their cinematic storytelling giving the world talking raccoons and one line trees. While still acquiring their properties, they've managed to tap into the TV market, which I will admit DC was dominating from Smallville straight on through to to their DC Direct animated movies, and have seen how DC failed to connect their visual dots. Marvel is working on retooling their animated series, canceling various shows and rebooting them to meet with current published issues as well as link with the films being released. DC cranked out multiple versions of the same characters with different stories and actors, banking on the name alone and hoping that they could continue to work behind the scenes to present a unified product.
Marvel launched solo film franchises for a majority of the Avengers. Except Black Widow but I don't wanna talk about that.
even Coulson got a one shot for fuck's sake.
and I like him.
Anyway, Marvel LAUNCHES solo films, introducing each character with the love and support that comes from a proud house, making sure the right people are in place and involved in the creation of each project and then forms the first of three Avengers movies. They break apart and come back together, it's beautiful really.
DC is tossing all the kids into the pool with BvS: unveiling my beloved Wonder Woman, teasing Aquaman and possibly hinting at the rest of the JLA team when the second half of the gargantuan film launches the following year. They've gotten you hyped for a movie that will more than likely tax your brain with the information overload; they don't trust you to get to know these characters and instead chose to use familiar faces to introduce you to their new friends.
It's like going to a party and not knowing anyone but you're like, okay I'm fine with this…while texting your real friends
It feels like you're going to sit in a theater with a numb ass and a bladder full of soda trying to find a reason to care because from their previous track record, cinematically, DC doesn't care enough to try again. Maybe it's the curse of Hal Jordan or maybe they think this version of events will be the canonical moment that truly does bring their movies together. I can see the logic in introducing them into Batman vs Superman: Dawn of Justice but it's also at the risk of telling a story; it's Bats, it's Supes, its Diana it's a roll call of heroes you're not sure you should care about and for the next two hours you're going to try your best to do so.
It could even happen with Suicide Squad. The only characters a neophyte would know or recognize are The Joker and potentially Harley Quinn; the success banks heavily on making them either likable or believable enough to engage a non-reader while entertaining a hardcore fan. That's a lot to do.
Maybe I'm wrong. Maybe I'm seeing it as a long time Marvel fan who's basically been through some of the best, worst, misguided points in the company's history and I fangirl super hard for them but I've also done the same for DC and it's difficult to cheer for a company that hides behind the same two characters.  maybe it will actually work out and the fans will be glad they suffered so long with the errors in continuity, retconning, rebooting and Batfleck but it's the fact that DC is so transparent in their dislike for Marvel's success that it makes it hard to not want to make a cheap comment. Maybe they can pop their collar this year; Marvel said they were going to scale back on their promotional work at the con. The things that stood out from this weekend are things that would've popped if both houses were pumping out hits (Heroes Reborn, Fear The Walking Dead) so it's hard to gauge the success of the presentations at this point. The biggest miss for WB/DC is not releasing the official HD version of the same trailer; the reps are all very pissed the video even leaked and have been going on a takedown spree in an attempt to erase what's been seen. The official word is that they wanted it to be just for the people in Hall H. I wonder if they would've flashy thinged everyone to ensure that nothing leaked.
It can't be unseen.
This is the digital age. Don't be so arrogant as to think that Hall H is some sacred Fortress of Solitude where nothing gets out. If anything, thank whoever uploaded the video for you because it's burned up the internet just as quickly as the BvS clip has, going viral in a matter of hours. Marvel says they will release the clean (and dirty) versions of their Deadpool trailer in the next few weeks and that trailer was also leaked overnight.
So just release it you clownshoes, you need the help love and over analysis of the nerd community to ensure that our ADHD addled brains remember that both Batman vs Superman and Suicide Squad are released NEXT YEAR.
Do you see why DC can't get cocky just yet?